Fall is always a great time to be a gamer, with new releases pouring in from many of the industry's top developers. October of this year has been no different, with several high-profile titles seeing releases this month. Let's talk about those new releases. Maybe you'll find something worth your time?
• Forza Motorsport 7
Forza Motorsport 7, published by Microsoft Studios, released for the PC and Xbox One on October 3rd. If you aren't familiar, Forza Motorsport is an established racing franchise that has typically seen releases exclusively for the Xbox. Forza Motorsport 7 is the first Forza Motorsport to fully release on PC (Forza Motorsport 6 saw a limited release on PC with the cut-down Forza Motorsport 6: Apex).
Forza Motorsport 7 (FM7) is truly one of the definitive racing titles for PC. Featuring over 700 cars, real race tracks, and 4k graphics, FM7 is a must-have title if you crave realistic driving on realistic tracks. You can even hook up a force-feedback racing wheel like the Logitech G920 to experience true simulation-level racing.
Forza Motorsport 7 is available for purchase on the Windows Store starting at $59.99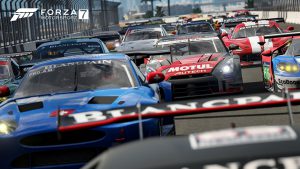 • Middle Earth: Shadow of War
Middle-Earth: Shadow of War is a sequel to 2014's Middle-Earth: Shadow of Mordor. Developed by Monolithic Productions, developers of games such as F.E.A.R and F.E.A.R 2, Shadow of War takes the open-world brawling formula in Shadow of Mordor and turns it up to 11. If you enjoyed Shadow of Mordor's sprawling open world and fluent fighting mechanics, then this sequel can't be missed.
Middle-Earth: Shadow of War is available on Steam and the Windows Store starting at $59.99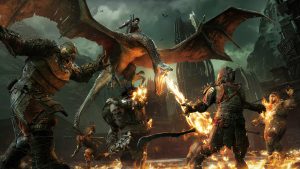 • The Evil Within 2
Are you feeling festive this Halloween season? Then get into the Halloween spirit by playing the third-person survival-horror game The Evil Within 2. A sequel to 2014's The Evil Within, you play as a young man searching for his daughter in the frightening world of STEM. Rich with atmosphere, ambiance, and terror, The Evil Within 2 has been critically acclaimed, promising many frightening encounters for those who are brave enough to face the terror. Available now on Steam for $59.99.
• Wolfenstein II: The New Colossus
Another sequel! The eleventh installment in the Wolfenstein series, and a direct sequel to 2014's Wolfenstein: The New Order, this game finds the series protagonist BJ Blaskowicz, fighting Nazis again, this time on American soil. Taking place in an alternate-history timeline akin to Philip K. Dick's The Man in the High Castle, you will experience blistering FPS action that will take you back to the glory days of single-player FPS games. Available now on Steam for $59.99.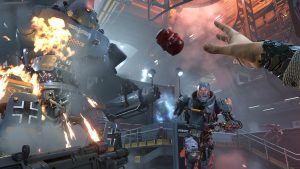 Whether you want to race a fast car, get scared, or slay orcs, chances are there's an October game that speaks to you. These are just a few of the releases this month, too. There's still Destiny 2, which is the first release for the franchise on PC. Any one of these titles would be a great way to break in a new gaming PC, like a PC from your friendly neighborhood computer store, DNA Computers.