Experience Double Helix Gaming
Visit DNA Computers today to see our IN STOCK, Fully Customizable Double Helix Gaming PCs. Our Expert Team hand builds each system  in Fairborn Ohio with the highest quality components with clean designs, RGB lighting, and full parts & labor Worry-Free warranty.
We have a variety of systems IN STOCK from $999.
We also craft high end, beautiful Custom Water Cooling Solutions. Stop In Today!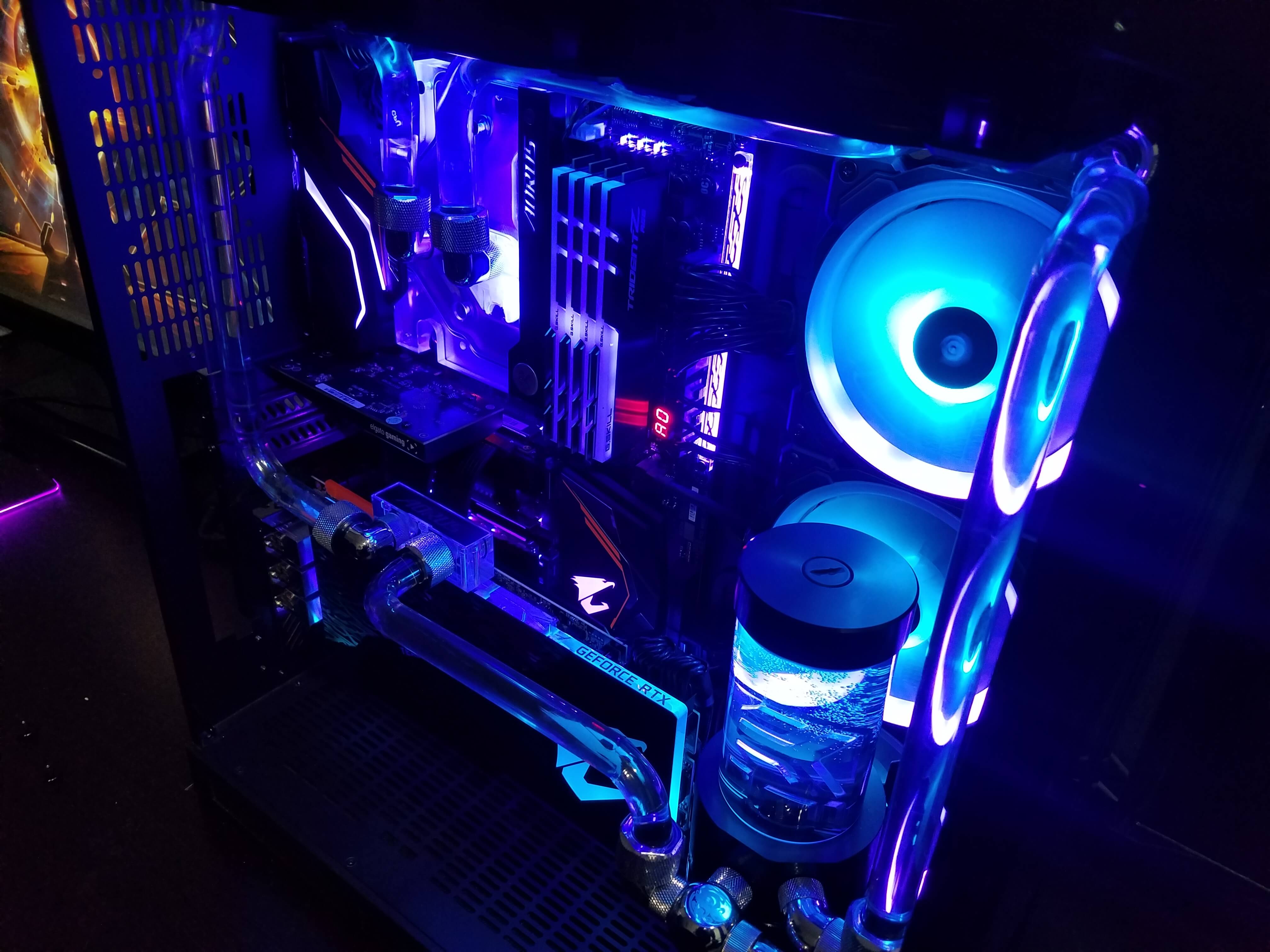 Contact Our Gaming PC Designers:
DNA Computers
2280 E Dorothy Ln.,
Kettering, OH 45420
(937)298-2667
DNA Computers
1866 S Maple Ave.,
Fairborn, OH 45324
(937)298-2667
DNA CUSTOM GAMING BUILDS
Our Expert Gaming PC Designers Build Powerful Gaming Systems for All Budgets.
Custom Water Cooling
Custom Cables
Custom Cable Management
RGB Lighting
LED Fans
RGB GPU
CPU Waterblocks
GPU Waterblocks
Custom Tubing
Expert Thermodynamics
Hand-built PCs by DNA Computers
Are you ready to make an impact and compete in your favorite games at the highest level? Then you need the right tool for the job: a high-performance PC, made just for you, by the knowledgeable experts at DNA Computers. But as you surely know, there are many options to choose from when it comes to performance computing, so why choose a custom-built computer from DNA Computers? Well, a few reasons, actually, namely performance, customization, and quality.
When it comes to getting the most performance out of your favorite games and programs, a 'one size fits all approach' offered by the big-box stores just doesn't cut it. Why spend money on components and software that you don't need? By choosing to purchase a custom-built PC, you can be sure that every dollar you spend goes where you want it- delivering unforgettable experiences in today's top gaming titles.
 Customization
Make your computer stand out! You have the freedom to choose from nearly a hundred (and growing) styles of chassis for your PC. You can build a small computer the size of an Xbox, or the largest computer you've ever seen. You can build a computer that seamlessly blends into the decor of your home or office, or build a computer decked out in the most resplendent combinations of RGB LEDs. Get as crazy as you want. The choice is yours!
 Quality
Not all components are made equal. Other computers from 'big-box' stores use inexpensive, no-name parts in an effort to keep their cost as low as is possible. Not at DNA Computers. We use only quality, name-brand parts in all of our computers. We choose from established, quality brands, such as Corsair, Gigabyte, Asus, MSI, Western Digital, and Samsung. Know that your investment will be a lasting investment. Quality components will keep you in the game for longer with fewer interruptions.
There's a lot of information out there about gaming computers, and we understand it can be daunting in the beginning steps to sort through it all. We invite you to visit our showroom so you can speak with a real human being; we can answer any question you might have.  In the mean time, feel free to check out some of the builds we have completed for previous clients, below.