Custom Gaming Computers
We love PC gaming! If you've been on our website before, this is not a secret. The detail and high frame rate PC games can achieve mean the PC is our favorite way to experience games. We want little more than to share our love of PC gaming with other gamers. Which is why, when you're shopping for your next gaming PC, be sure to give DNA Computers a look. You will see our passion for PC gaming in every PC we build. Assembled from quality, name-brand components, our gaming computers will perform and look the very best.
What makes a DNA computer special?
Our passion for PC gaming is evident in every machine we assemble. With an understanding of your needs, the gaming experts at DNA Computers will select best components and assemble a PC just perfect for you and your budget. Alternatively, you may bring us a list of parts and our skilled technicians will assemble it for you. Any gaming PC built by DNA Computers includes fully-managed and routed wiring, for the cleanest possible look. You'll see your parts, not wires.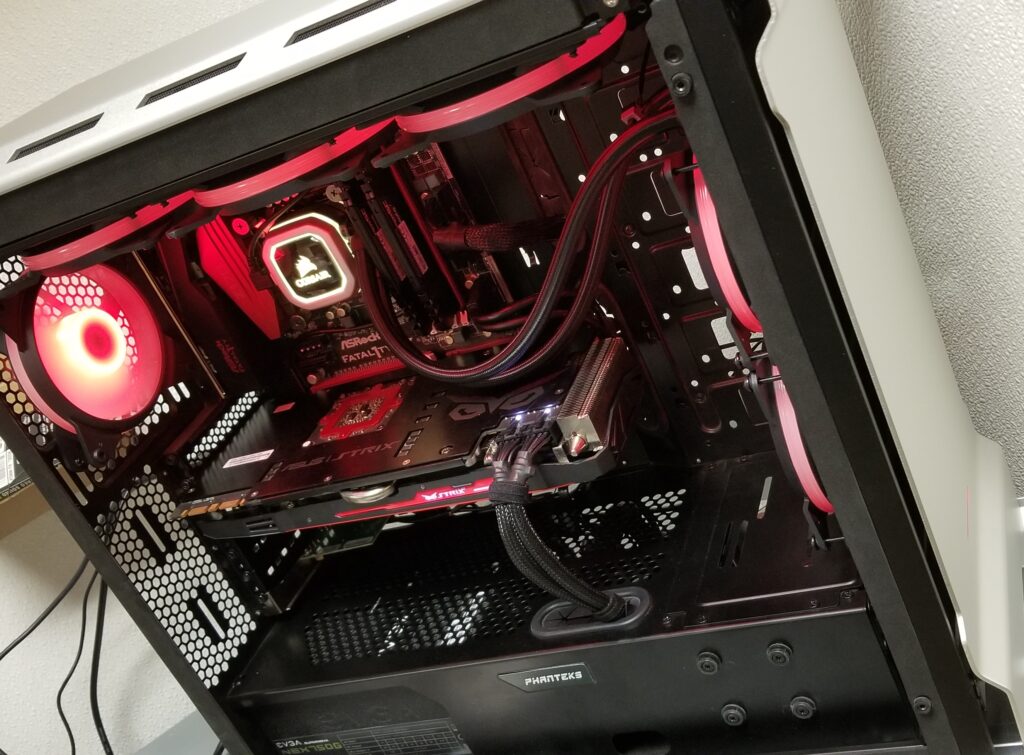 If you're looking to take your build to the next level, DNA Computers also offers fully custom water cooling systems. Water cooling allows the components in your computer to reach their highest overclocks possible. While off-the-shelf solutions available from brands like NZXT and Corsair do a respectable job, to get the best performance out of the best parts, custom water cooling is the way to go. With its distinct look, a custom water cooling system will enhance the aesthetics of any gaming computer.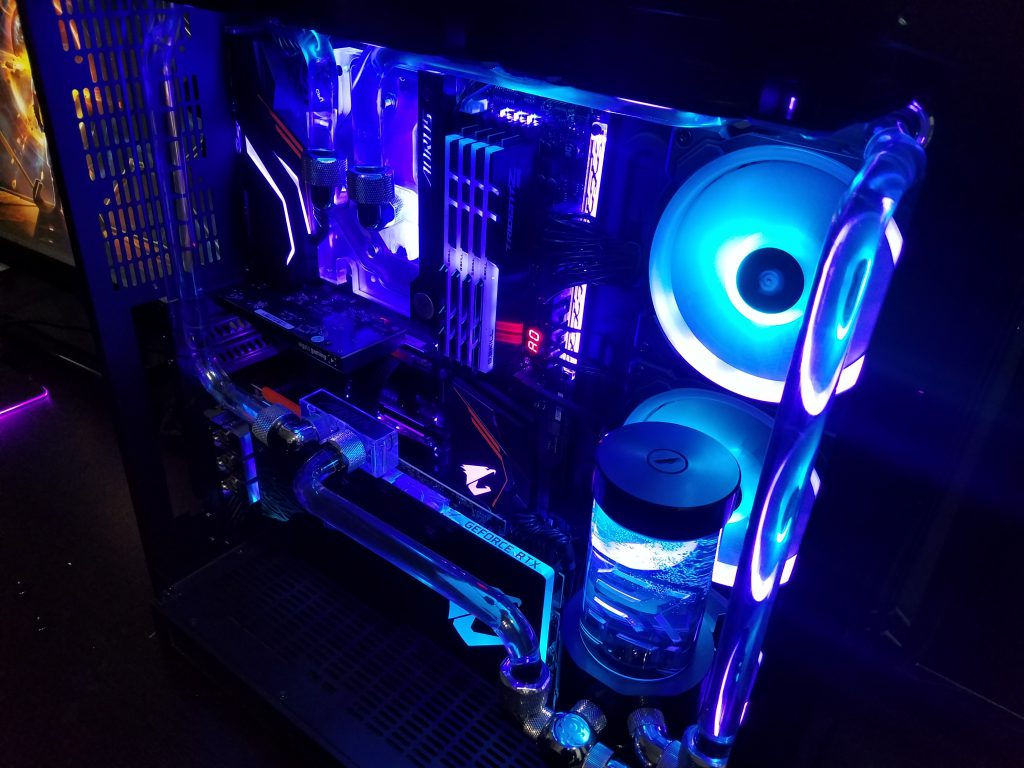 Choose DNA Computers for your next gaming PC!
Our passion for gaming computers is plain to see. You can rest assured that any gaming computer we build will not only perform its best, but look its best, as well. You don't have to be an expert on CPUs and GPUs, our gaming experts will help you select the best parts for your needs and your budget. Your new PC will look amazing with fully-managed cables. And if you want to take your build to the next level, don't forget a custom water cooling system. Don't forget to stop by and check out some of our pre-assembled system, as well. DNA Computers, your friendly neighborhood computer store.